As published in the December 2019 /January 2020 issue of An Cosantóir Magazine
Report & Photos by Sgt Wayne Fitzgerald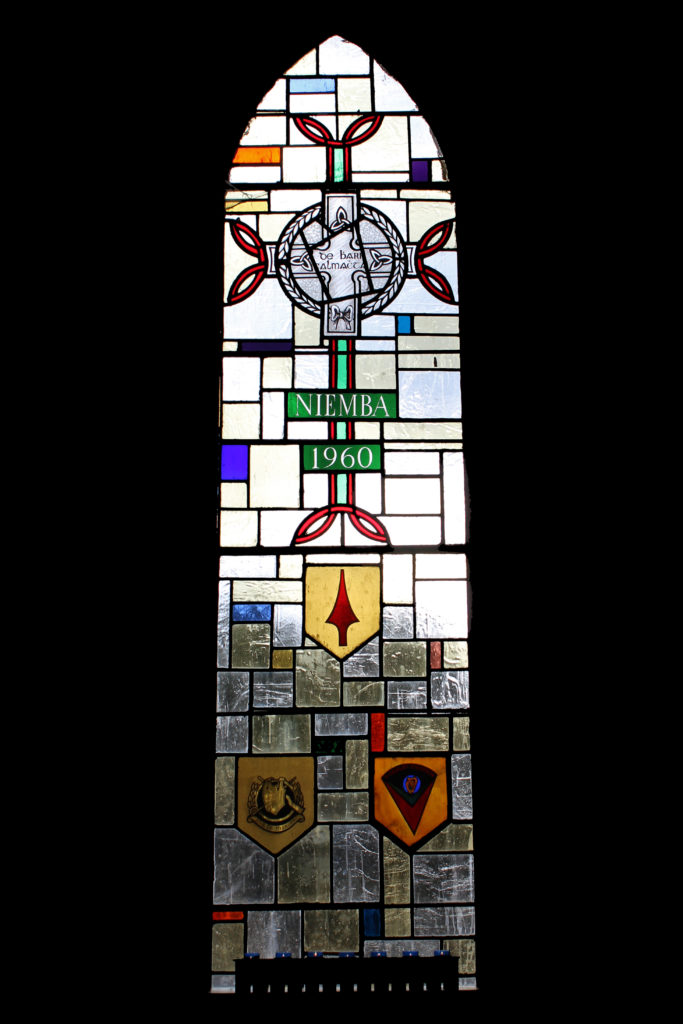 On Saturday 9 November 2019, the Organisation of National Ex-Service Personnel (ONE) held their 59th Annual Niemba Ceremony in Cathal Brugha Barracks to honour our comrades who lost their lives in the service of peace at Niemba, Congo on the 8th November 1960. Following on from last year's ceremony, it was held indoor, starting with 12 noon mass in the Garrison Church. This was followed by a well thought out wreath laying ceremony. VIPs included the Deputy Lord Mayor of Dublin, military attachés, Defence Forces Assistant Chief of Staff Brig Gen Peter O'Halloran, Lt Col Seán Ó Fátharta, OC 7 Inf Bn and Cathal Brugha Bks, along with representatives from RACO, PDFORRA, RDFRA, ONE, IUNVA, ARCO, with other veterans' associations, Congo veterans and the family members of deceased Congo veterans.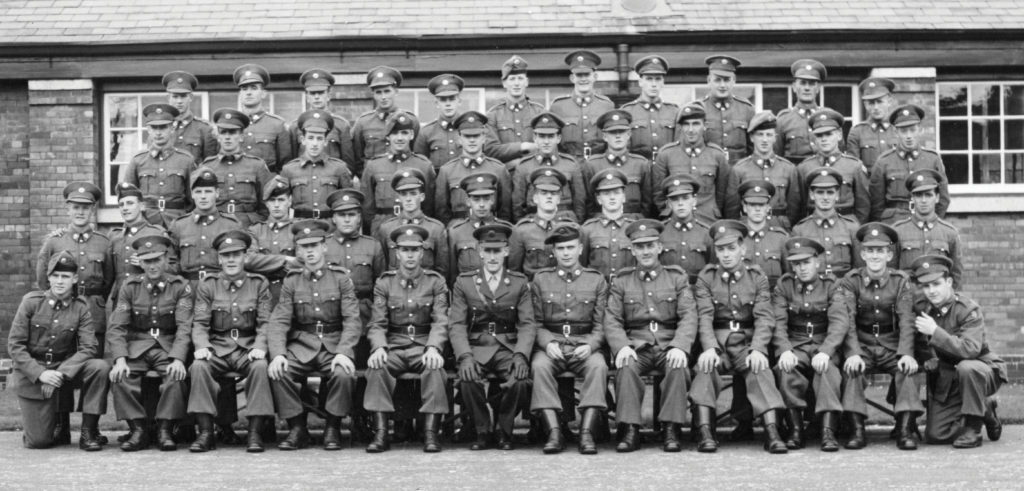 On 8 November 1960, an 11-man Irish UN Peacekeeping patrol from 33 Inf Bn who were serving with the United Nations Operation in the Congo (ONUC) were ambushed by over 100 Baluba tribesmen at Niemba. This was the first-time members of Óglaigh na hÉireann were involved in a battle since the founding of the state in 1922.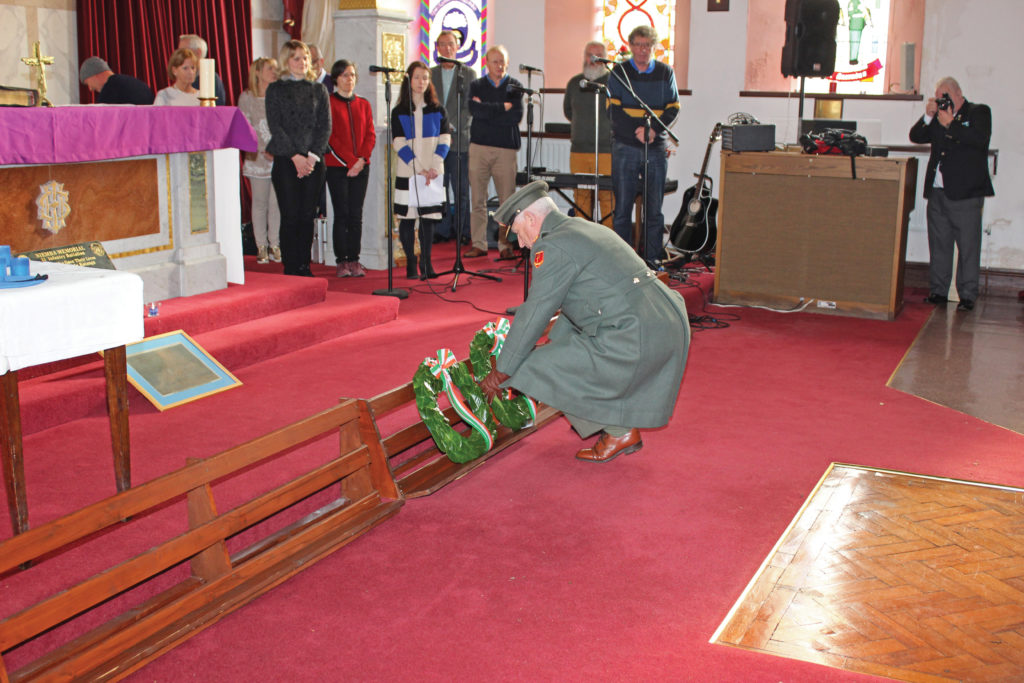 The patrol was under the command of Lt Kevin Gleeson (Carlow), accompanied by his NCOs of Sgt Hugh Gaynor (Dublin), Cpl Peter Kelly (Dublin), and Cpl Liam Dougan (Dublin), the rest of the patrol was made up of Pte Matthew Farrell (Dublin), Tpr Thomas Fennell (Dublin), Tpr Anthony Browne (Dublin), Pte Michael McGuinn (Carlow), Pte Gerard Killeen (Dublin), Pte Joseph Fitzpatrick (Dublin) and Pte Tom Kenny (Dublin).
It is believed that the Baluba tribesmen thought they were attacking European mercenaries who were hired by the breakaway Katanga province. The Balbua tribe had not supported the secession as several villages had been burned by the mercenaries. It is said that the small Irish patrol who were trying to keep the bridge over River Luweyeye open killed around 25 Baluba tribesmen, but it was destroyed. Pte Joseph Fitzpatrick and Pte Tom Kenny were the only two peacekeepers to survive the massacre, while Tpr Anthony Browne being posthumously awarded An Bonn Seirbhíse Dearscna (The Distinguished Service Medal – with Honour) for the heroic action he showed during battle.
In 2006, The Irish Times quoted the then Minister for Defence Mr Willie O'Dea said he wholeheartedly recognised and acknowledged that, "both Pte Kenny, particularly in view of the serious wounds and injuries he sustained, and Pte Fitzpatrick survived a horrific encounter with hostile forces, displaying courage, fortitude and tenacity in order to survive until finally rescued." He commended them both, "for the selfless service they have given their country."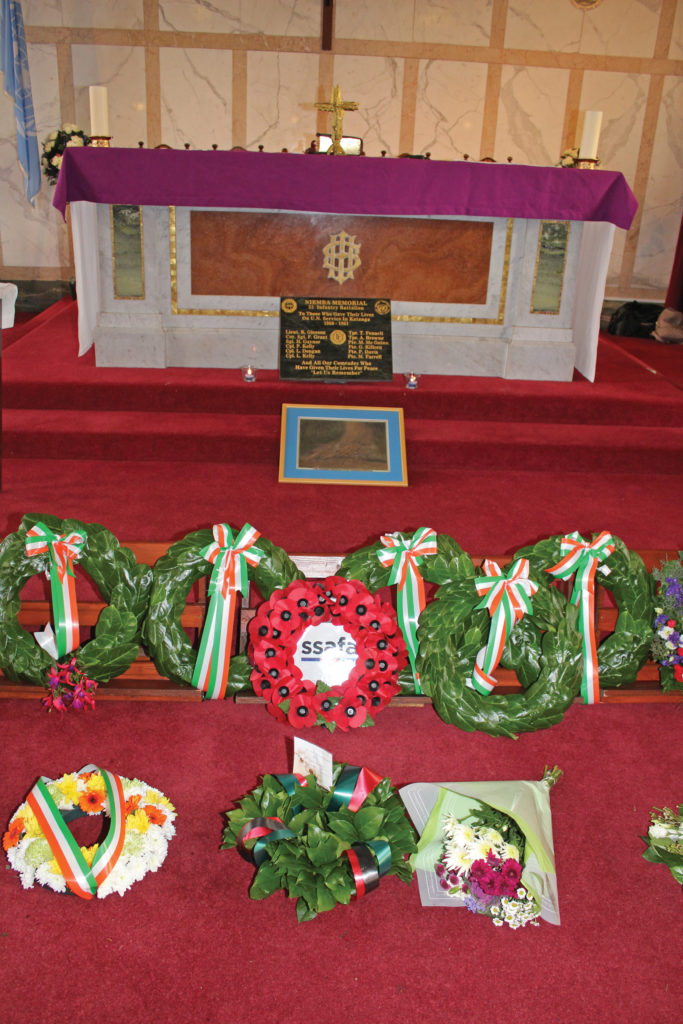 Cuimhnímis 'Let Us Remember'
Read these stories and more in An Cosantóir (The Defender) The official magazine of the Irish Defence Forces – www.dfmagazine.ie.