As published in the December 2019 /January 2020 issue of An Cosantóir Magazine
By Sgt Wayne Fitzgerald – Photos by CQMS Michael Barrett (AR) & Sgt Wayne Fitzgerald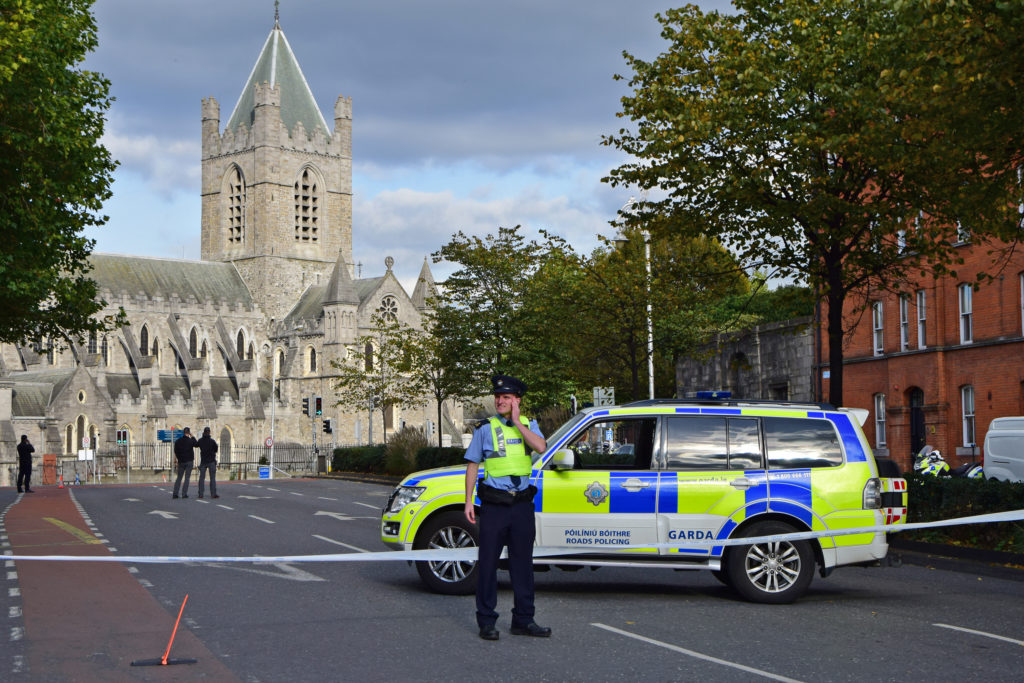 On Monday 21 October 2019, An Garda Síochána (AGS) requested the support of the Defence Forces in dealing with an incident involving a suspected improvised explosive device (IED) in the Christchurch area of Dublin. A DF explosive ordnance disposal (EOD) team was immediately deployed to the scene.
EOD teams, comprised of highly trained Ordnance Corps technicians, are on call 24-hours-a-day, 365-days-a-year, around the country. When called on by AGS in aid to the civil power (ATCP) they are provided with an armed security detail from the relevant brigade's stand-to guard.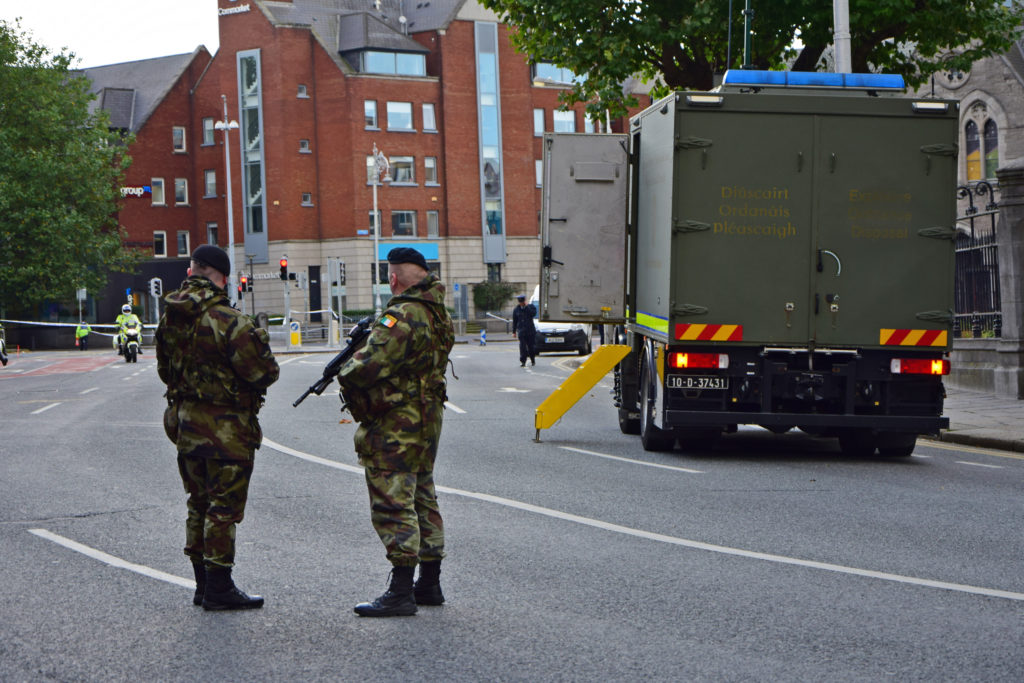 The stand-to is also a 24-hour, 365-days-a-year duty, on call for operational and aid to the civil power tasking, which could include high-security prisoner escorts, explosives escorts for quarries or demolitions, ammunition escorts, among others.
The three-star course qualifies soldiers as fully trained private soldiers, ready for both conventional military operations and ATCP operations. An important part of this training, taught in conjunction with weapons handling, are the guidelines governing the use of force. These range from employing non-lethal force, to issuing a verbal warning of the intent to fire, right up to the firing of live ammunition, initially as warning or containing shots, before firing for effect if the legal criteria covering this are met. (See the interview with Col Jerry Lane, Director of the Defence Forces Legal Service Branch, on this subject in this issue.)
Every time a soldier is issued with live ammunition, they must be aware of their obligation to comply with these use-of-force guidelines, particularly on ATCP operations where they may be interacting with civilians.
Another high profile ATCP tasking for DF personnel over the years would be in helping to secure Portlaoise Prison, Ireland's high-security prison, which caters for most people convicted at the Special Criminal Court and includes those linked with subversive activity. The Irish Prison Service runs the prison, with members of AGS and armed DF personnel securing the perimeter wall. The use of force is part of the daily briefing for these soldiers; sometimes twice daily, depending on shift rotations.
Recently we met with personnel on duty with 2 Brigade's stand-to, to get an idea of the kind of soldier that would be available to respond to a potential ATCP emergency.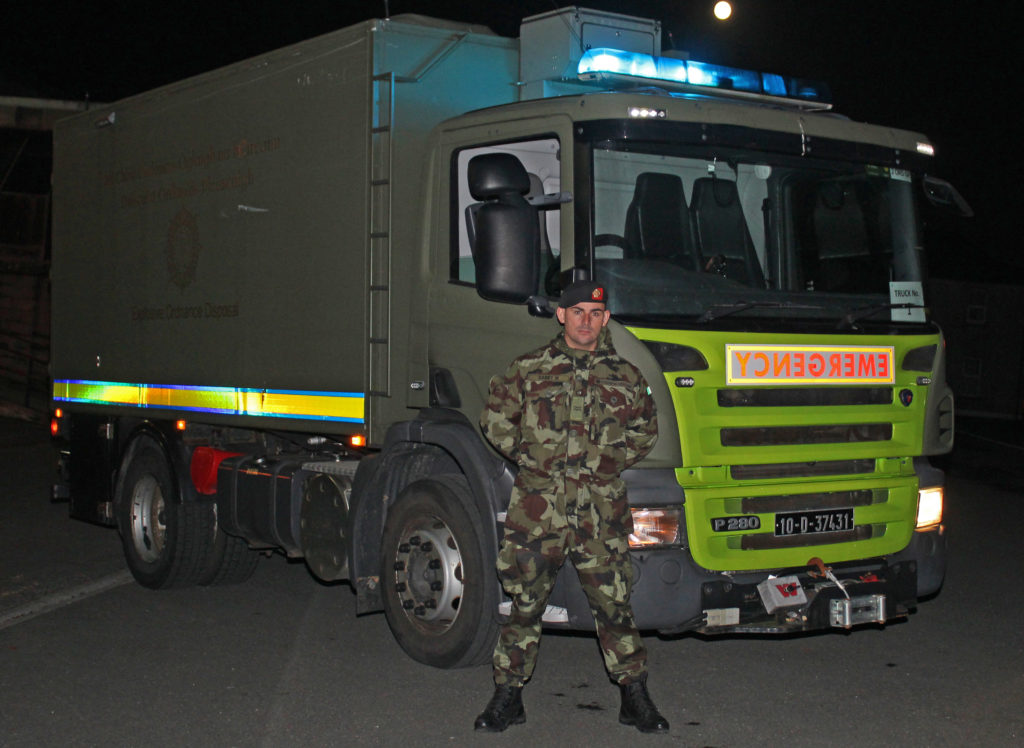 Cpl Wayne Casey joined the Defence Forces in 2003, undergoing recruit training in Gormanston before being posted to 5 Inf Bn in McKee Bks, Dublin. He completed courses on the GPMG SF (sustained fire); .5" HMG; 60mm mortar; chemical, biological, radiological, nuclear (CBRN) operations; fighting in built-up areas (FIBUA); and computer appreciation (CAPs and ECDL). He also completed driving courses for military cars, Transits, trucks, and the Mowag Piranha Mk III APC.
In 2009 Wayne completed a Potential NCOs course in 2 BTC. Promoted to corporal, he underwent a Crowd and Riot Control Instructors course and trained new recruits.
Wayne also completed a FIBUA Instructors course and 81mm mortar YE and Instructors courses, and the Techfire Instructors course.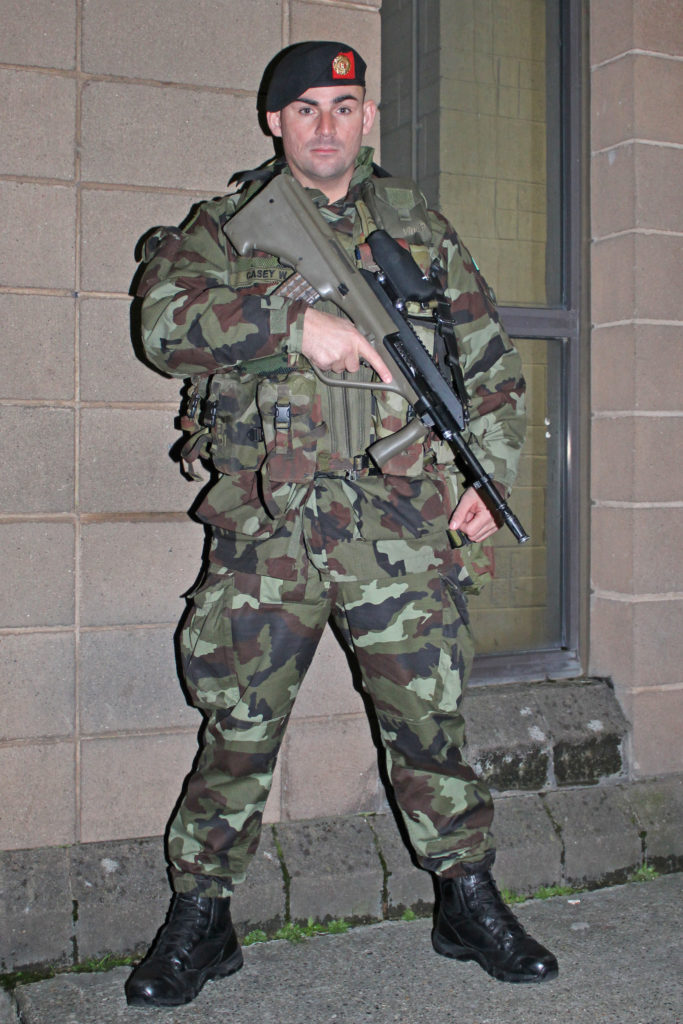 With the amalgamation of 5 Inf Bn and 2 Inf Bn to form 7 Inf Bn in 2013, Wayne served with B Coy, training recruits, before moving to Support Coy as an 81mm mortar corporal.
Wayne is currently Signals Cpl where he's part of a team looking after the unit's radio equipment.
Wayne has served overseas on a number of occasions: as a rifleman in Kosovo in 2005, a stores corporal in Chad in 2010, and as a Mowag APC driver with the UNDOF QRF on the Golan Heights in 2014 and 2018.
During his service Wayne has been involved in numerous security duties at vital government installations and barracks around the country.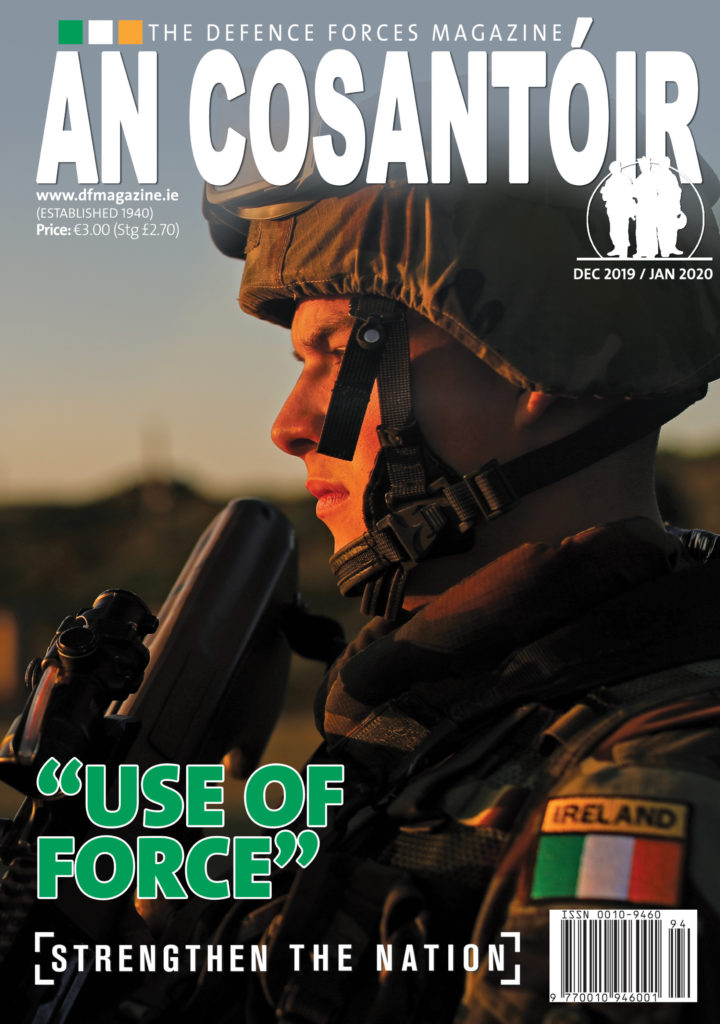 Read these stories and more in An Cosantóir (The Defender) The official magazine of the Irish Defence Forces – www.dfmagazine.ie.