As published in An Cosantóir on October 1, 2011
By Sgt Wayne Fitzgerald with photos by Armn Neville Coughlan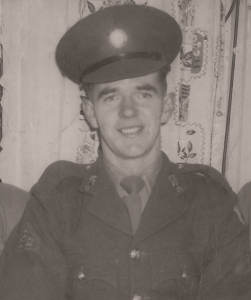 On the 30th August 2011, a lecture room in Cathal Brugha Bks was named in honour of a fallen colleague of the staff of the 2nd Eastern Brigade Training Centre (2 E BTC). The Private Killeen Lecture Room, located in 'B' block on the main square.
810242 Pte Gerard Killeen joined the Defence Forces in February 1952, after serving 6-years in the 2 Inf Bn, he then transferred to the Command Training Depot East (CTD E, then named 2 E BTC) on his qualifying as a cook, this was following in his father's footsteps.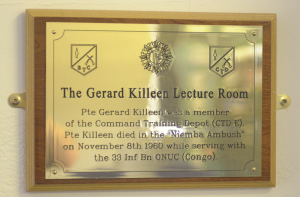 In August 1960, Pte Killeen was deployed overseas to the Congo as a Peace-keeper with 'A' Coy, 33 Inf Bn. As part of a 706 strong Battalion with the newly founded UN mission ONUC (l'Opération des Nations Uniesau Congo). The Congo was only granted independence on 30th June 1960, after almost a century of Belgian rule. This was the first armed overseas mission undertaken by the Defence Forces since the foundation of the state.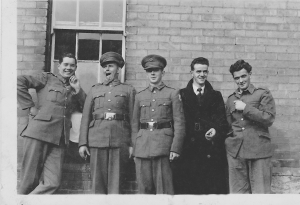 Pte Killeen was killed (along with 8 others) on the 8th November 1960 at a river crossing near the village of Niemba in Katanga, when an eleven-man Irish patrol was ambushed by Baluba tribesmen. This was, and still remains, the greatest loss of life for the Defence Forces in a single incident overseas.
Pte Gerard Killeen was posthumously awarded An Réalt Míleata – The Military Star.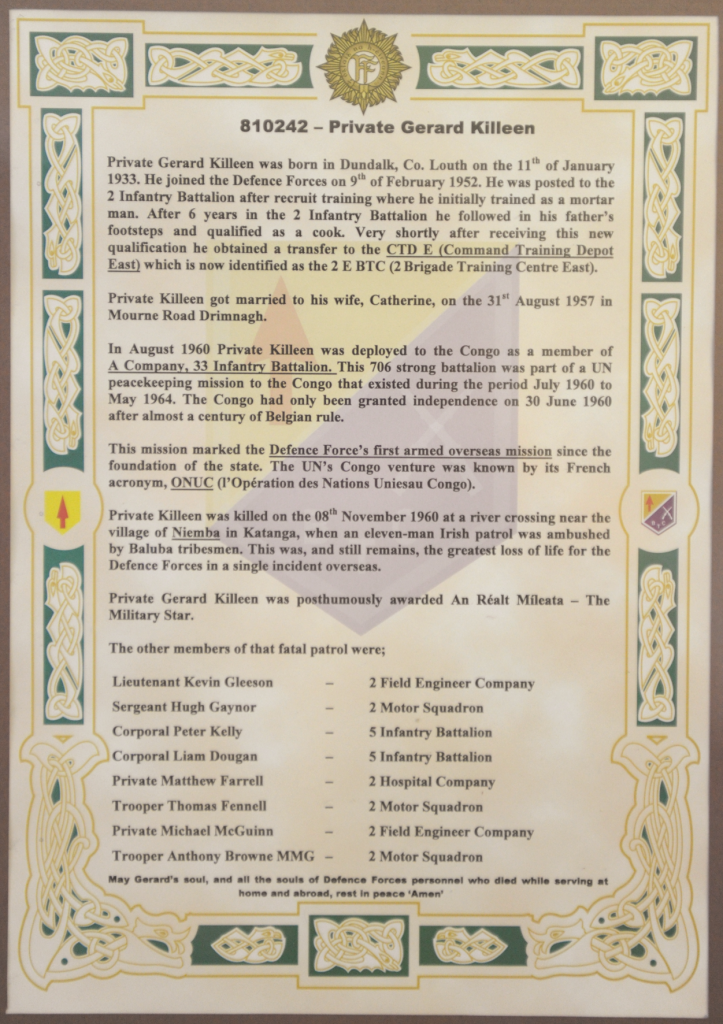 The other members of that fatal patrol were:
Lieutenant Kevin Gleeson – 2 Field Engineer Company
Sergeant Hugh Gaynor – 2 Motor Squadron
Corporal Peter Kelly – 5 Infantry Battalion
Corporal Liam Dougan – 5 Infantry Battalion
Private Matthew Farrell – 2 Hospital Company
Trooper Thomas Fennell – 2 Motor Squadron
Private Michael McGuinn – 2 Field Engineer Company
Trooper Anthony Browne MMG – 2 Motor Squadron
May Gerard's soul, and all the souls of Defence Forces personnel who died while serving at home and overseas, rest in peace 'Amen'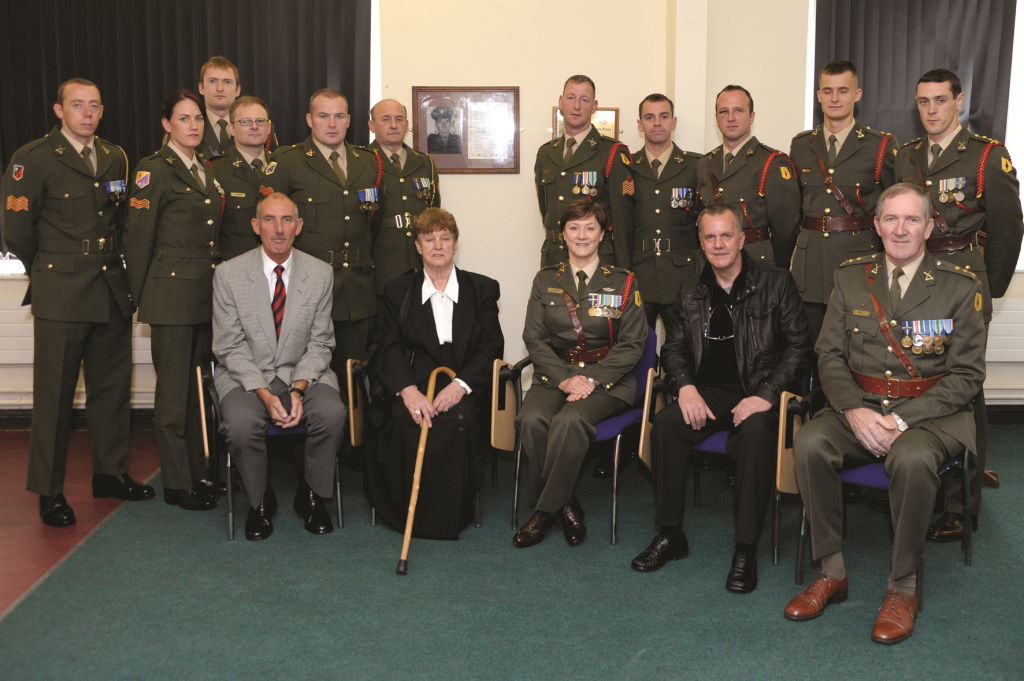 The Killeen Room Group: Standing Back Row: Sgt Cole, Cpl Mc Guinness, Capt Freely, CQMS Pender, Cpl McDonagh, Sgt Tuite, Coy Sgt Masterson, Sgt Pearse, Lt Ryan, Lt Whelan and Capt Curtis. Sitting Front Row: Coy Sgt John de Lacy (Retd), Mrs Catherine Homan (Wife), Comdt Maureen O'Brien OC 2 E BTC, Mr Gerard Killeen (Son) and Col JJ O'Reilly (EO 2 E Bde)
Read these stories and more in An Cosantóir (The Defender) The official magazine of the Irish Defence Forces – www.dfmagazine.ie