As published in An Cosantóir in October 2013.
By Sgt Wayne Fitzgerald – Photos Sgt Mick Burke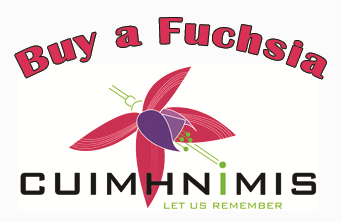 On June 27th Óglaigh Náisiúnta na hÉireann Teoranta (Organisation of National Ex-Servicemen and Women), or ONE as it is more commonly known, launched its annual Fuchsia Appeal in Brú na bhFiann (Home of the Brave) on North King St, Dublin.
ONE has been providing residential facilities in Dublin since 1994, and now has two other residential centres in Letterkenny and Athlone, and two drop-in centres in Dundalk and Limerick. The organisation currently provides housing for up to 40 former Defence Forces members and needs over €600,000 annually to run its current facilities.
The overall objective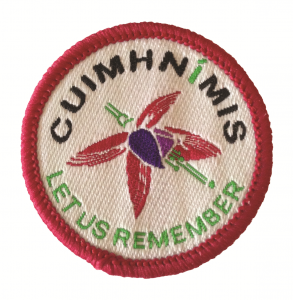 is to ensure the welfare of ex-servicemen and women who may have become homeless, infirm or suffer from a disability. ONE also promotes a spirit of comradeship between serving and retired members and provides information on pensions, social welfare, and other entitlements.
This year's appeal was launched by Minister of State at the Department of Defence, Paul Kehoe TD and Defence Forces Chief of Staff Lt Gen Seán McCann.
Minster Keogh said in his speech:
"The work ONE does is practical and supports the welfare needs in hard and difficult times." He went on to add: "It's great to see ex-service personnel come out and parade at different events up and down the country and show their pride in the organisation."
In his address Lt Gen Seán McCann said:
"In the last three years as chief of staff of the Defence Forces, I have watched with a mixture of pride and gratitude the great work that ONE does on a daily basis for our ex-servicemen and women around the country. As I come towards the end of my term as chief of staff I am delighted to be invited here today to launch this year's Fuchsia Appeal as ONE has a very special place in the wider Defence Forces family."
Also speaking at the launch ONE CEO Ollie O'Connor said:
"The Fuchsia appeal is of critical importance to the organisation. It enables us to help former colleagues who are having a difficult time and without a home. Many of these people gave outstanding service to the state and to the United Nations and for one reason or another have not been able to make ends meet since leaving the service. The homes and drop-in centres do not just provide accommodation, but also an opportunity to meet and socialise with others who served. This we feel is important. Most of the people who spend time with us move on to independent living after a period of time with support and comradeship"
The Fuchsia 2013 appeal ran throughout June and July but if you would still like to donate to ONE you can do so through PayPal or standing order. No donation is considered too small and all are welcome. For more information contact ONE on 01-4850666 or email info@oneconnect.ie. Registered Charity No. CHY 13868
As published in An Cosantóir in October 2013. Read these stories and more in An Cosantóir (The Defender) The official magazine of the Irish Defence Forces – www.dfmagazine.ie.