As published in An Cosantóir in April 2014.
By Sgt Wayne Fitzgerald – Photos by Cpl Neville Coughlan
Recently An Cosantóir had the pleasure of talking to Lt Gen Frederick Hodges (US Army) Commander of Allied Land Command (COM LANCOM) NATO on a visit to Ireland. On his brief but busy visit he was shown demonstrations of our equipment and capabilities.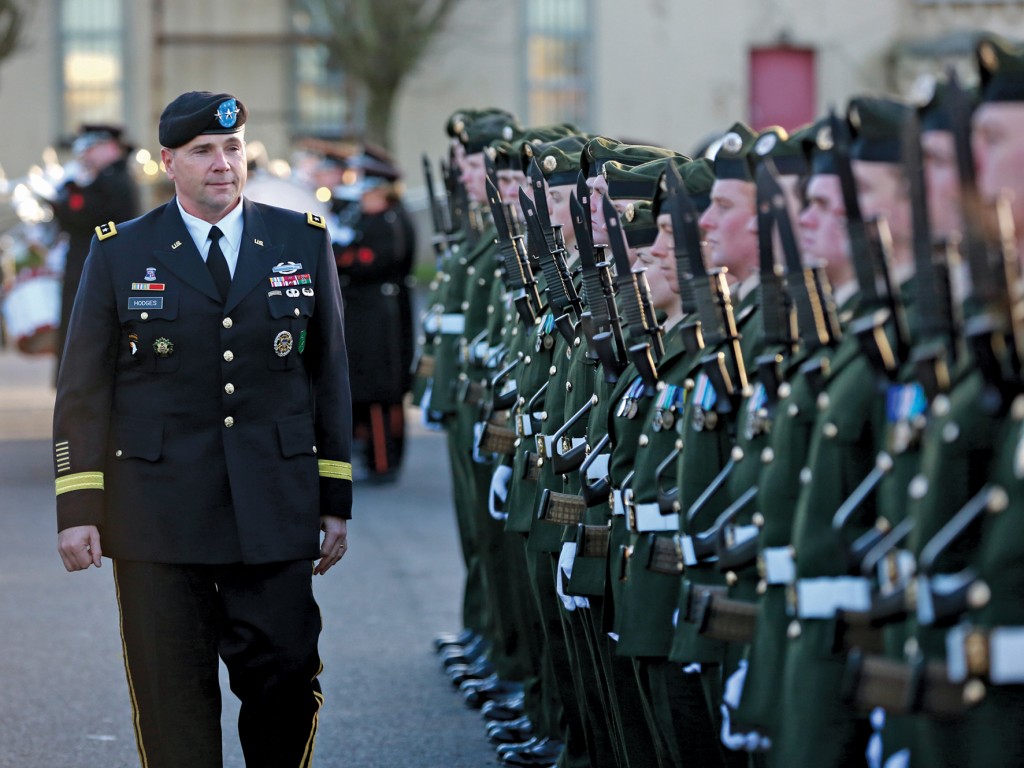 Lt Gen Hodges, a native of Quincy, Florida, he graduated from the US Military Academy in May 1980 and his first assignment after commissioning was as an Infantry Lieutenant in Germany. Since then he has commanded Inf units at Coy, Bn and Bde levels of the 101st Airborne Division and in Operation IRAQI FREEDOM. His most recent operational assignment was as Director of Operations, Regional Command South, in Kandahar, Afghanistan. He has also served in a variety of other positions to include: Inf Sch Tactics Instructor; Chief of Plans, 2nd Inf Div, Korea; ADC to SACEUR; Task Force Senior Observer-Controller, JRTC, Fort Polk; CJ3 of MNC-I in Operation IRAQI FREEDOM; COS, XVIII Abn Corps, Fort Bragg; and Dir of the Pakistan Afghanistan Coordination Cell on the Joint Staff. His previous assignment was as Chief of Legislative Liaison for the US Army (July 2012).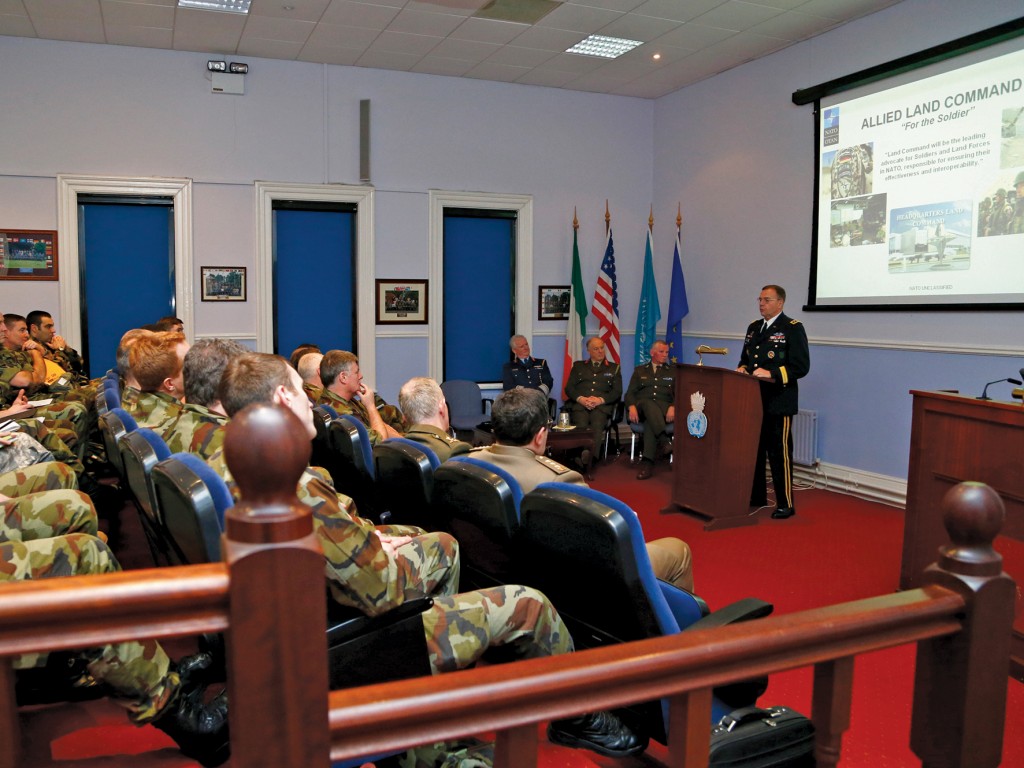 Can you briefly explain what forces you command and where are they stationed?
Well first of all Allied Land Command was created by the Agreement of the Alliance of the 28 Nations [NATO] to be responsible for the effectiveness and inter-operability of all NATO Land Forces and our partners, the nations with whom we most commonly train and operate; obviously Ireland, Sweden, Finland, Austria and others. We are a stand-alone Headquarters, part of the NATO command structure, we report directly to SACEUR [Supreme Allied Commander Europe, General Philip M. Breedlove USAF], we are the only Land Command for NATO.
We have no direct command over any forces or any other units, our headquarters sits in Izmir, Turkey. We are responsible for going out to other nation's exercises; we do certifications for the NATO Response Force and are an advocate for land forces across the Alliance and the Partners and making sure that counter-IED proficiency, medevac, HUMINT, maintenance, logistics, fire-support, engineering and all aspects of land operations. We represent that to the NATO command structure and advocate for it and advocate for improved inter-operability between the nations in those capabilities especially in terms of communications and information systems (CIS).
The instance where we would have command responsibility over somebody would be if what's called a Major Joint Operation (MJO+) which would require multiple corps to be involved. We would become the Land Component Command (LCC), under JFC Naples, or JFC Brunssum, the Joint Force Commands, and then we would have those two, three or four corps under us for the operations.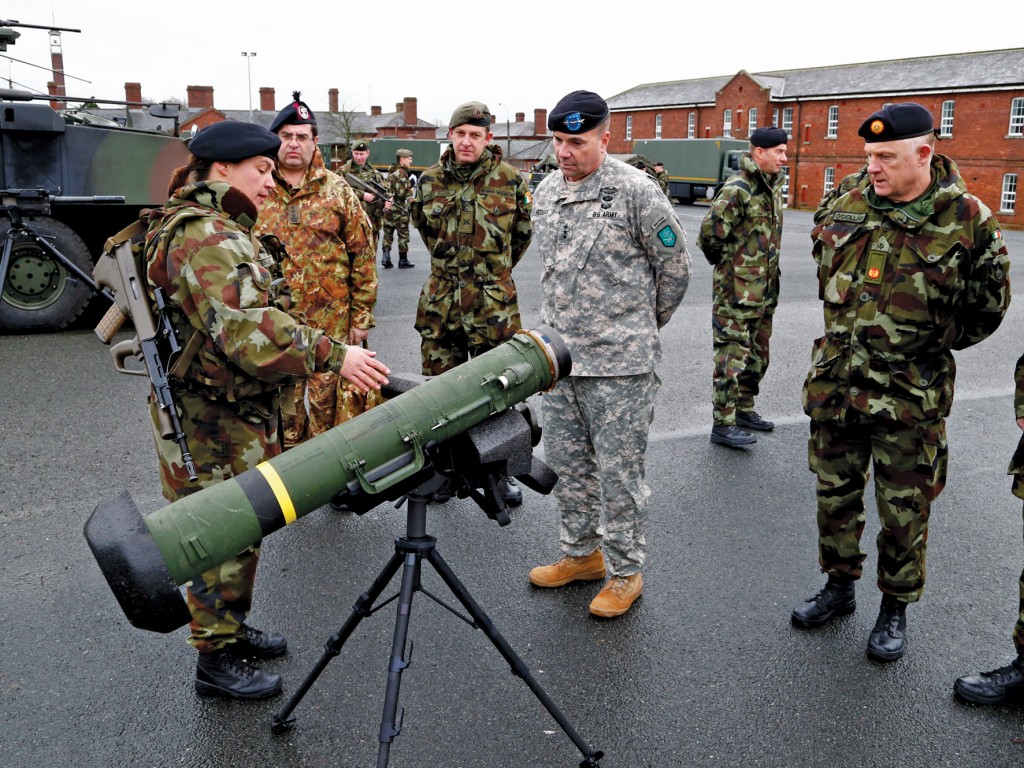 How important is Ireland's engagement to Partnership for Peace (PfP) and Peacekeeping?
The Irish Defence Forces has such a great reputation for excellence and skill in conducting peacekeeping operations. The Irish show up everywhere, everywhere there is a difficult challenging peacekeeping operation – Ireland shows up. There is obviously a demand and a need for what the Irish bring to peacekeeping.
When you look at what the potential future is for the Alliance and the years after the ISAF mission [Afghanistan], after 2014 when ISAF is concluded and resolute support mission which is what's happening in Afghanistan. I think the members of the Alliance are going to be looking to help prevent or shape future conflict so PfP countries like Ireland tend to be very reliable and effective at doing that sort of engagement much like you've done in Chad, Liberia, Mali and Mogadishu in Somalia.
Ireland is a country and the Irish Defence Force is a force that shows up and is prepared to do that and that makes you extremely effective and important and its part of the reason Allied Land Command wants to reach out to the Irish Defence Forces because we don't really have that type of expertise. Everybody has been focusing on ISAF or to a small extent KFOR and Iraq prior – the current relevant skills that the Irish Defence Forces have we would welcome that expertise in Land Command.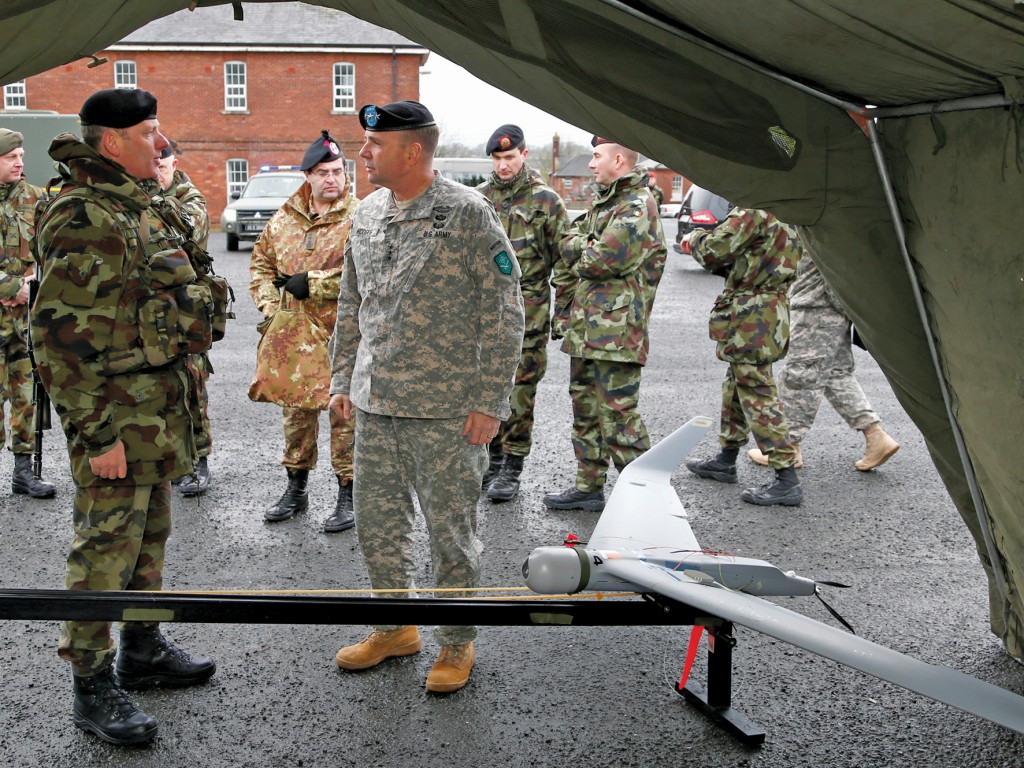 Where do you see Partnership for Peace (PfP)/Peacekeeping in 20 years from now?
I think that is going to be an extremely important and very visible part of the role of land power for the Alliance, partner nations and the EU. Every country including the United States is getting smaller, there is downward pressure on budgets and most administrations would like to be able to prevent conflict instead of having to respond to a conflict. If that is the case, and you can have peacekeeping forces that are skilled, disciplined and ready to go somewhere that is a much better situation than having to send thousands of troops into to respond to a situation that is gone bad.
I think over the next 20 years you're going to see a lot of interest by the members of NATO and PfP nations looking over the horizon into Africa, the Middle East, Central Asia and other places where you would like to be able to prevent conflict.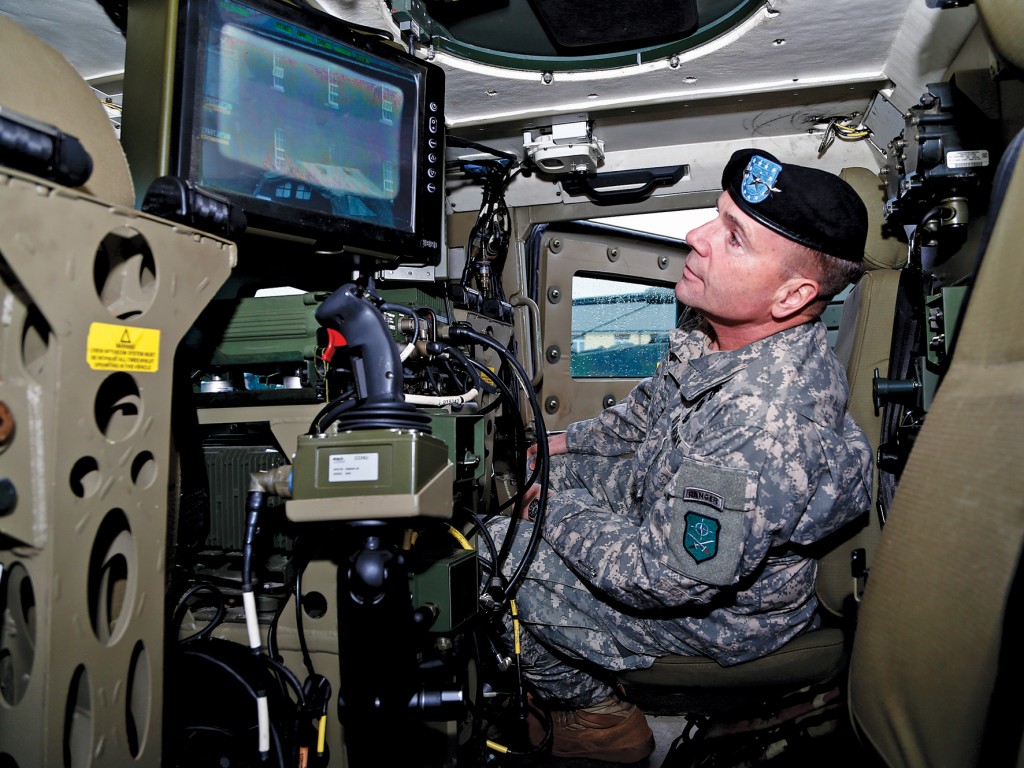 What is your impression of the Irish Defence Forces on your brief visit?
It's my first visit here and I have been extremely impressed with the overall professionalism, competence, discipline, confidence in just how people do things even though the size of the force is relatively small compared to many of the nations in NATO.
The professionalism of the force the skill level and the quality of the people I've met is exceptional, the quality of the equipment and the capabilities that have procured and developed. All the equipment that I saw today for counter-IED, ISTAR, Special Forces and your CIS, I was very impressed by the quality and that tells me that the Irish Defence Forces has been smart in recognising that you are going to be small in numbers but will have to deliver an effective capability in many places around the world typically in Spartan locations. You have made some smart decisions about procurement.
And finally I found a real willingness to continue to participate and to be a part of the international community in terms of security and stability and the desire to cooperate with NATO as a member of the EU you are part of the Partnership for Peace, it's very clear every soldier, officer and non-commissioned-officer I have spoken to has demonstrated a willingness and desire to continue to be an effective and respective part of that – it's been a very uplifting experience for me to come here to get to understand your capabilities and to understand some of the nature of who and what you are.
Read these stories and more in An Cosantóir (The Defender) The official magazine of the Irish Defence Forces – www.dfmagazine.ie.