As published in An Cosantóir in October 2012.
By Sgt Wayne Fitzgerald – Photos Cpl Noel Coss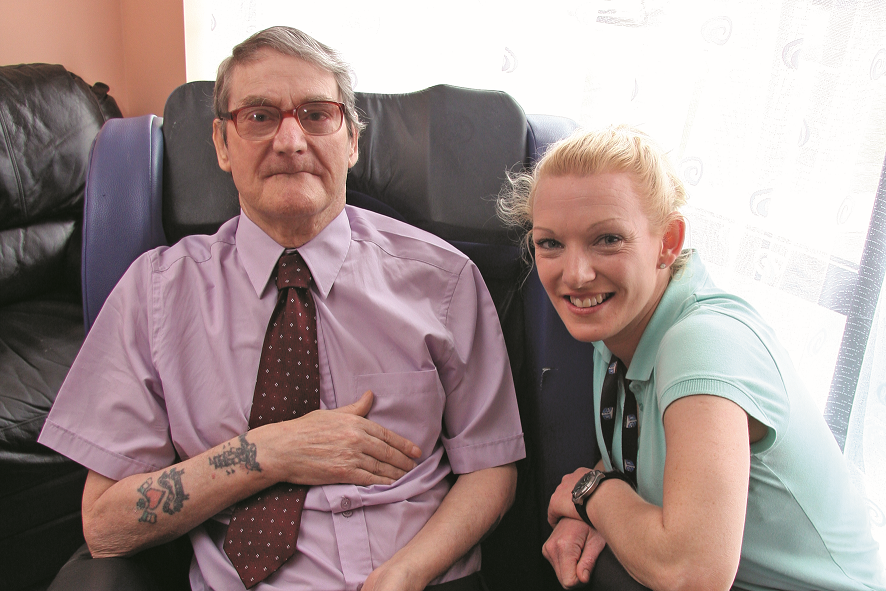 On 2nd August 2012 staff from An Cosantóir visited Hamilton Park Residential Facility in Balrothery, Co Dublin. The centre looks after people with a range of health problems, including Alzheimer's illness and brain injuries and provides pre- and post-transplant convalescent care, as well as day care and respite care.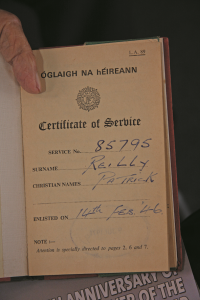 Two of the facility's residents are retired Defence Forces personnel, Pte Oliver Reilly and Sgt Patrick Reilly (no relation).
Oliver (aged 76), from Stamullen, Co Meath, served in Gormanston Camp with Tpt Pl, Air Corps Admin Coy, from1957-1980. Oliver is a veteran of 37 Inf Gp ONUC, Congo, and also served with UNICYP, Cyprus, in 1973. Patrick (aged 86) from Granard, Co Longford, served 25 years and also finished his service in Gormanston Camp, although he had a long career prior to that with 5 Inf Bn in Collins Bks, Dublin.
The two former soldiers' behavioural therapist in the centre is a serving RDF member, Cpl Gillian Dunne of A Coy, 65 Inf Bn, based in Swords. Gillian, who has served six years in the RDF, had contacted us to let us know about the two retirees who still enjoy having the Cosantóir read out to them. Director of Nursing, Debra Lynch, said that along with family visits, seeing us in uniform and hearing stories from An Cosantóir will help Patrick and Oliver to relive their old soldiering memories, which also helps the residence with their care.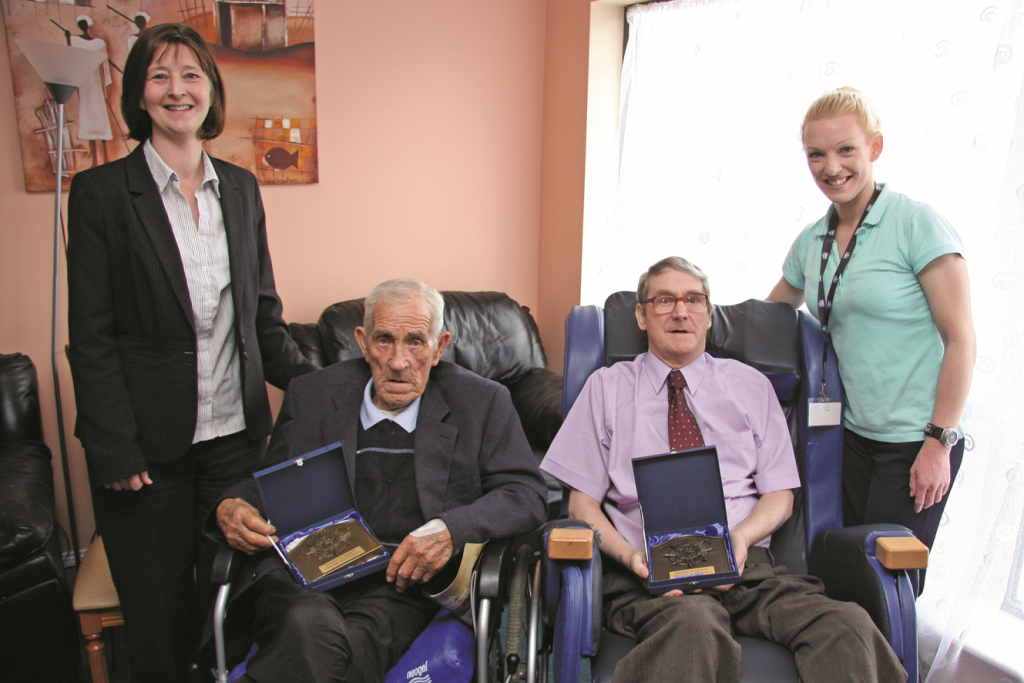 Pictured (L/R): Debra Lynch, Patrick Reilly, Oliver Reilly and Gillian Dunne
We hope our two former colleagues will enjoy this article and we send them our best wishes.
Read these stories and more in An Cosantóir (The Defender) The official magazine of the Irish Defence Forces – www.dfmagazine.ie.