DEFENCE FORCES VETERANS AFFECTED BY HOMELESSNESS
As published in the September 2017 issue of An Cosantóir Magazine
By Sgt Wayne Fitzgerald – Photos by Sgt Mick Burke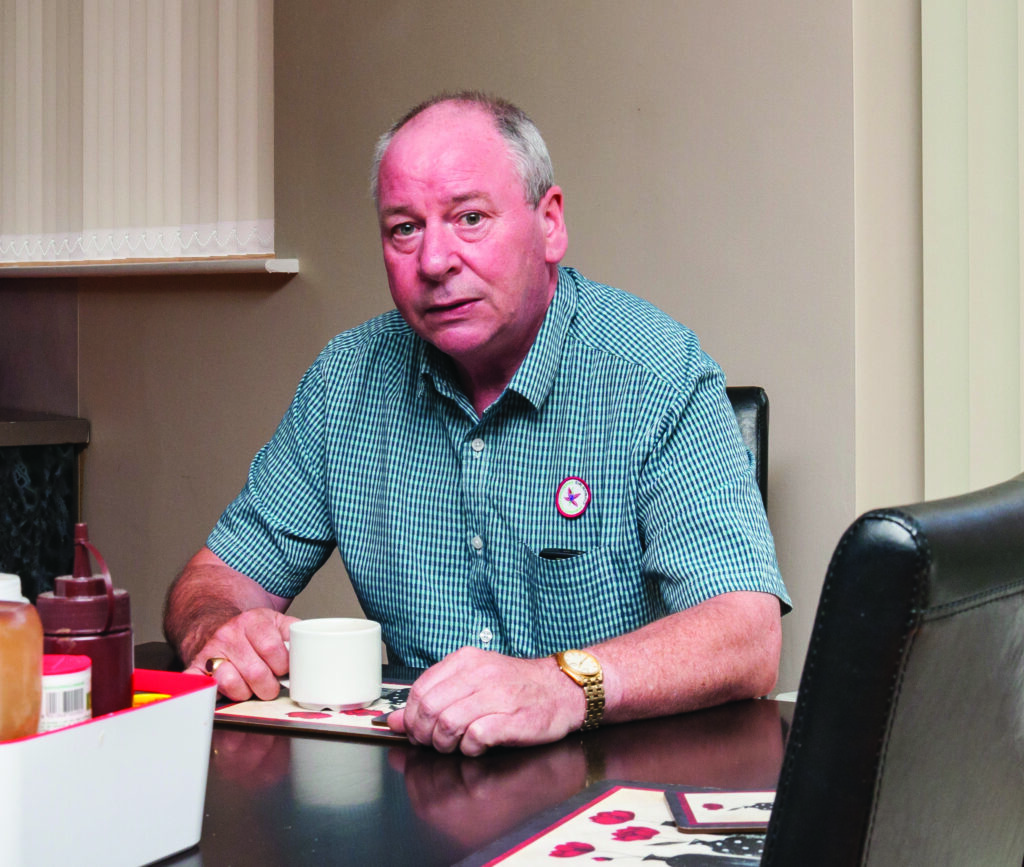 Normally, when I have written about the Fuchsia Appeal over the last six years, I have never used residents' names in attributing quotes or interviews in order to protect their identities and not to cause them any possible embarrassment. So, we were extremely grateful that on a recent visit to Brú na bhFiann (Home of the Brave), one resident wanted to go on the record in order to give our readers a more personal insight into one resident's story.
Tony Stafford, is a retired NCO with 22 years' of service. During that time Tony served in many locations including 2 Fd Sigs and Air Support Signals. He spent the latter part of his career working in Personnel Support Services (PSS), helping members of the Defence Forces deal with personal problems, including addiction, depression and marriage breakups. Tony did a course in addiction counselling at Trinity College and he joined the HSE as a community drug and alcohol addiction counsellor soon after leaving the Defence Forces.
"When I served as a PSS officer," Tony told us, "I would have referred many personnel to ONE for help and advice: little did I know that in time I would find myself knocking on their door."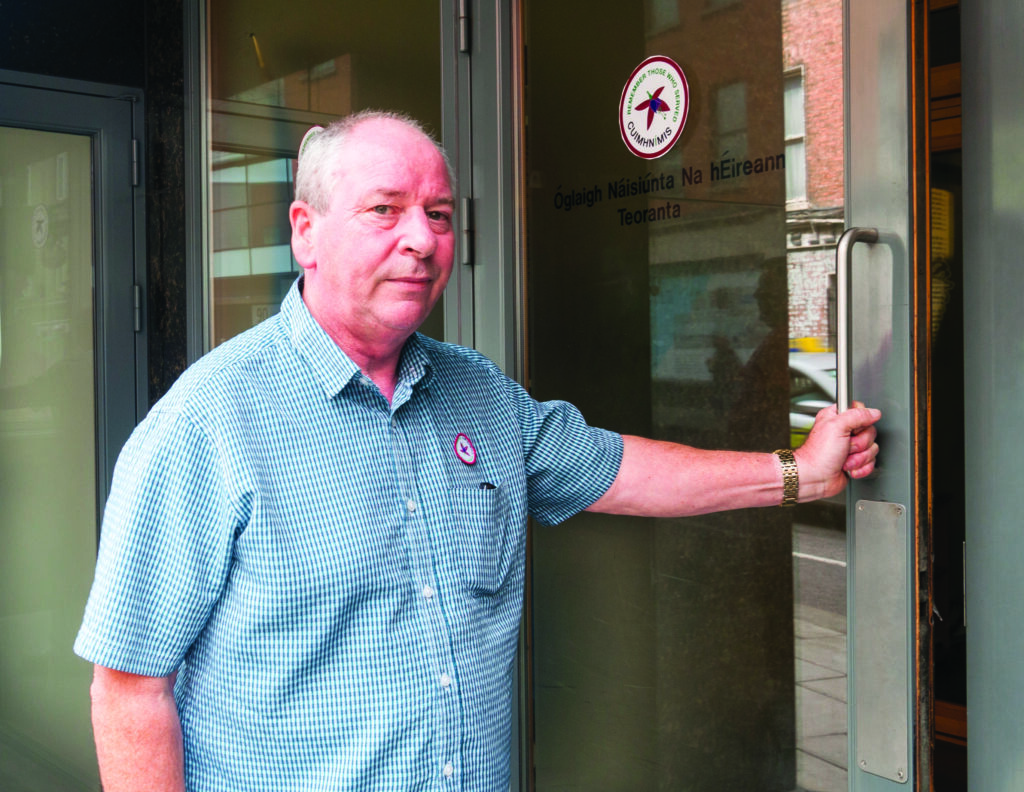 A few years ago Tony's marriage broke down and he was ordered by the court to sell the family home. After the sale, he found himself without enough to buy a new home and turned to ONE for help. "Luckily my children had grown up into adults, unlike many others that go through a breakup," Tony added.
Resident in Brú na bhFiann for the last eight months, Tony recently successfully agreed on a new mortgage for a home outside the city. It will be tough as the mortgage must be paid back within a short number of years before his retirement at 65 but he still considers himself one of the lucky ones.
"We need to change the perception that everyone who finds themselves homeless are all alcoholics or 'down and outs'," he says. "I have met so many nice people in Brú na bhFiann; many have similar backgrounds and problems but we all have our own story to tell.
"The last eight months have been a real journey for me personally. Homelessness can bring with it other serious issues and problems, like depression and addiction.
"However, it is with great thanks to the manager and staff of Brú na bhFiann that we have a place to call home. It must be one of the best-run places in the city, and would act as a model of 'best practice' in the homeless sector."
On leaving the home Tony made a submission to ONE's board of directors with a few recommendations, based on his expertise as a counsellor and as a resident of Brú na bhFiann, on how the home's services could be improved and further developed.
We will leave the final words on Brú na bhFiann to one of the main driving forces behind its establishment, Pat Dunleavy (RIP), who passed away in 2005. Pat was an original founding member of the ONE's housing initiative in the early '90s, going as far as mortgaging his family home to fund the first Brú na bhFiann home on Queen Street. Pat's heartfelt message is engraved on a park bench on the home's rooftop garden for all to read:
'Tread softly my friend and sit by my dream. Enjoy our new home and the tranquillity it seems. Our friends and comrades visit us now. My dream is complete by tree's yonder bow.'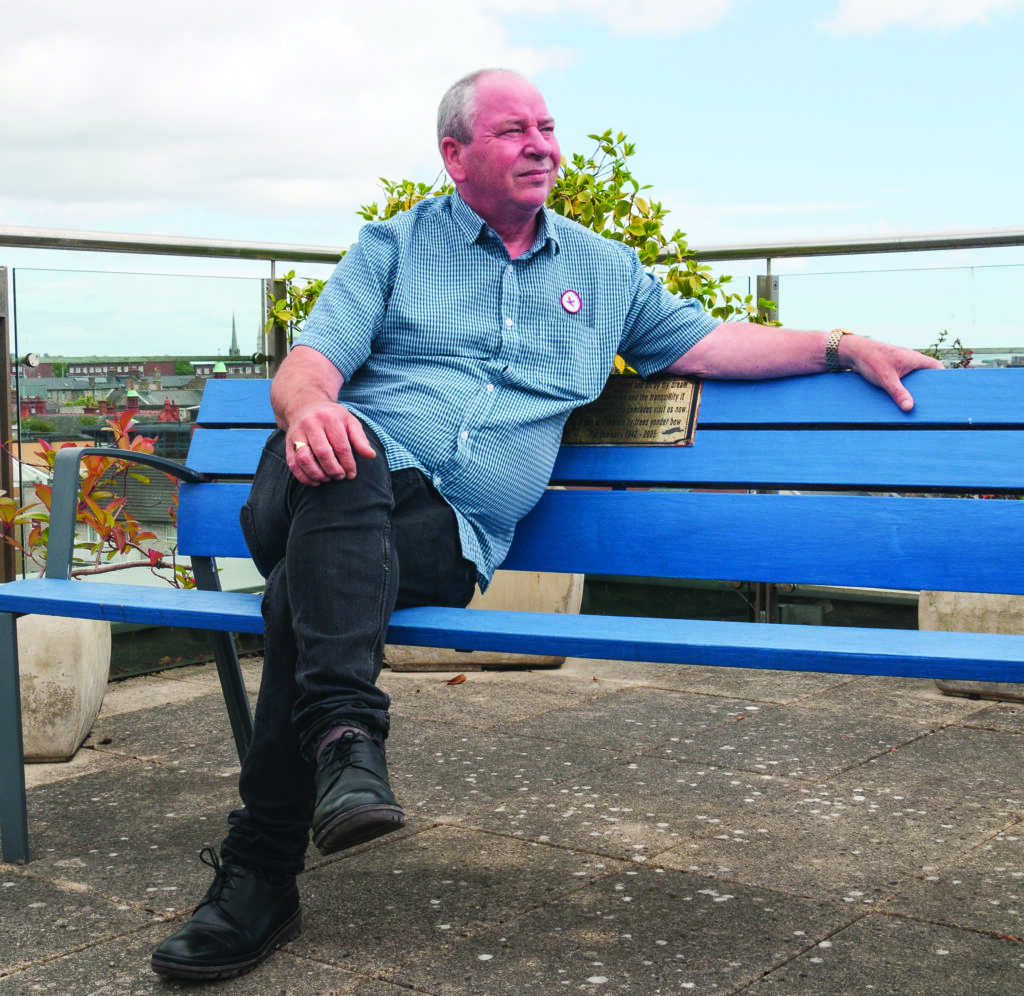 Tony stayed in Brú na bhFiann for 10 months before moving on to his new home, this is the main goal of ONE's homes is so residents can move on to permanent housing within the shortest time possible.
Although the Fuchsia Appeal's main focus was during July (the month in which the National Day of Commemoration falls) the appeal runs throughout the year, once-off donations can be made on www.one-veterans.org. All donations are greatly appreciated.
Read these stories and more in An Cosantóir (The Defender) The official magazine of the Irish Defence Forces – www.dfmagazine.ie.