Published in An Cosantóir on March 1, 2013. 
Written by Sgt Wayne Fitzgerald – Photos Corporal Noel Coss
Rules, Regulations, Defence Acts and Civil Law, we must abide by them all and at all times. This is what makes a well disciplined armed force. But cross the line… and you may get to visit the Military Detention Barracks or otherwise known as 'The Glass House', so called because of its distinctive glass roof.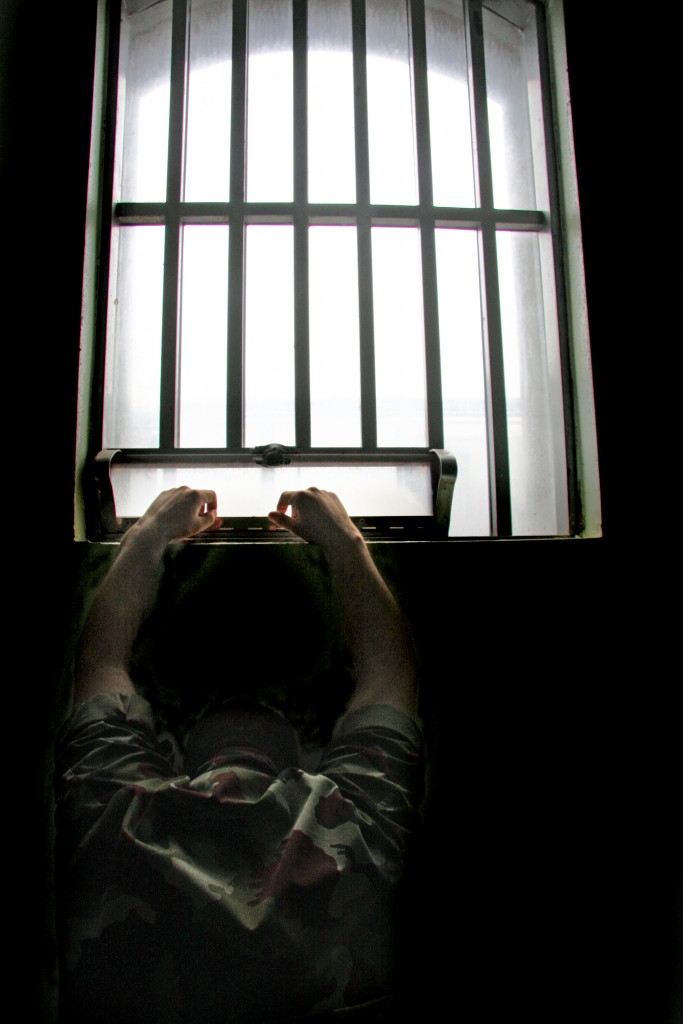 Recently the An Cosantóir staff visited the Military Detention Barracks (MDB) under the watchful eye of its current 'Governor' and Assistant Provost Marshal (APM) Lt Thomas Caulfield. Luckily for us it was only a visit and not from the wrong side of the bars.
The MDB was a purpose built prison constructed in 1863. It operates as a detention barracks for military detainees going on nearly 130 years. In 1972, the MDB had an intake of civilian prisoners, initially subversives but later problem prisoners with no subversive connections were detained there, but now they were in Military Custody under the MP Corps. The then Depot Military Police Corps unit relocated its HQ to the old internment camp a hundred metres away. Both civilian and military prisoners were treated equally within the prison system but security and discipline was tighter than in a civil prison. In 1995, the MDB was handed over in its entirety to the Irish Prison Service where it was used as a civil prison with no military involvement.
In 2008 it was taken back over by the military and under the control of the now renamed Military Police Company, Defence Forces Training Centre or MP Coy, DFTC for short and they are housed within the MDB.
The strict prisoner regime and I mean for all prisoners as there is no rank held while in detention, is the real power in the MDB.
Early morning discipline starts off with a whistle blast! Step out from your 6×6" cell and stand to attention, on the next blast left or right turn depending on which side of the block house you are on. Another whistle blast and this is to march into line for breakfast, I think you start to get the picture about the strict prisoner regime.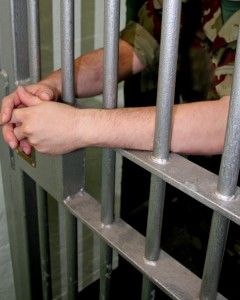 The next item on the programme is military discipline again this time in the form of 'Foot Drill'. Conducted in the exercise yard with its high dull grey walls and its daunting confined presence, where sometimes even sunlight would need a lift to shine in. Foot Drill not being a favourite pastime for many a soldier I'm sure then the allotted 3-hours per day of it would wear the best of us down.
When you finally get to your evening or night quiet time, it may be your only time for a temporary reprieve from the strict military regime. But trying to read a book under a constant blue light that shines in your small cell room all night isn't easy, and you are always under the watchful of eye of your MP custodian. This strict military discipline continues throughout day and every day for the duration of one's stay in the 'Glass House'. One can only conclude there is probably no Sky+ with little or no treats to be gained or lost. When one comes to the MDB to serve time your wages stop on conviction and it's counted as non-reckonable service for pension purposes.
Most prisoners don't book in for another stay, one long vacation away from family and loved ones in the 'Glass House' is enough to tame us all.