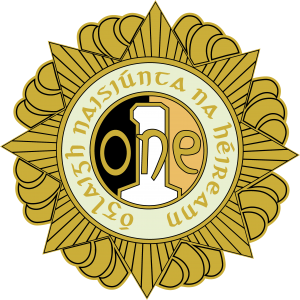 As published in An Cosantóir in April 2017 
Report & photos by Sgt Wayne Fitzgerald
On Saturday 25th February 2017 ONE held an informal meeting in Brú na bhFiann (Home of the Brave) with a group of individuals and other veterans associations to thank them for their much-needed fundraising efforts in 2016 and to discuss ONE's plans for the launch of their Fuchsia Appeal 2017.
Derek Ryan, a director of ONE and chairperson of its Marketing and Fundraising Committee, chaired the meeting. Other members of the committee present were Paul Cooley (ONE HQ), Dick Dillon and Sinéad Black (house manager and assistant manager, respectively, of Brú na bhFiann).
In his opening remarks, Derek said: "On behalf of the board of ONE, its members and our residents, many thanks for your support and invaluable assistance and goodwill throughout 2016 in supporting our less fortunate ex-comrades. Without this support, it would be very difficult for us to maintain the three homes for our former colleagues."
Unlike the UK, Ireland doesn't have a specific minister for veterans' affairs and only got a veterans policy in the last White Paper on Defence.
"Most of us don't need help," Derek said, "but there is a percentage that does, and they are reluctant to ask for it. However, having a veterans policy has helped change people's mindset in the last few years."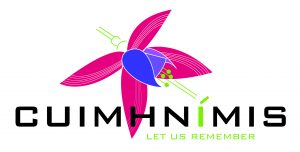 ONE meets with its counterparts in Irish United Nations Veterans Association (IUNVA) and Association of Retired Commissioned Officers (ARCO) approximately six times a year to discuss veterans' issues and look at cost-neutral policies to benefit veterans, like a medical file transfer from the military to a civilian system, pension restoration, and linking up with European veterans associations. The ONE also meets regularly with the Department officials and the Minister to advocate with IUNVA and ARCO on veterans issues.
There are a large number of veterans who are not members of ONE, IUNVA or ARCO: it is estimated that there are over 100,000 veterans who have left the Defence Forces since the early '70s. Derek said: "We have to reach out to those veterans and we need to break the mould on what people perceive as who a veteran is."
ONE wants the veteran's policy to be for all veterans and Derek suggested that in the future it may be possible that all veterans' associations should look to affiliate or such like, to enable a united approach on all veterans' issues.
Derek continued: "We are not trying to split any organisation or association or group; we are trying to bring them all together. United we have an advantage."
Speaking about fundraising specifically for their homeless initiatives, like Brú na bhFiann, which houses 40 former Defence Forces members, Asst House Manager Sinéad Black said: "We never ask if people who come to us are members of ONE or any other veterans association; they only have to be a former member of the DF." She continued, "We are always looking for people who can help us in any capacity."
It costs approximately €600,000 annually to run ONE's homes in Athlone, Donegal and Dublin. House Manager Dick Dillon says the home is partly funded by Dublin County Council with a donation of €180,000 per year – €12/€13 per occupant per day – whereas some other charity-run homeless initiatives in Dublin receive €75 per occupant per night. "Our homes in Athlone and Donegal received as little as 13 cents per occupant from their local county councils, which is nothing compared to what big-branded homeless initiatives receive – homelessness has become a business, however in recent times this meagre support has ceased"
Since 1994 ONE has provided over 700 former Defence Forces personnel with a place to stay and has assisted many others in various ways. The organisation will launch its annual Fuchsia Appeal on 28th June at the Defence Forces memorial in Merrion Square. If every serving and former member of the Defence Forces purchased a €2 fuchsia badge displaying the Cuimhnímís (Let us Remember) message it would greatly support ONE's much-needed service and secure funding for its homes.
If you are interested in fundraising on behalf of ONE, get in touch with them so they can support your event in their newsletter and on social media.
ONE National HQ & Brú na bhFiann: 01-4850666; info@oneconnect.ie; www.oneconnect.ie. Registered Charity number: 20044268; CHY number: 13868.
Read these stories and more in An Cosantóir (The Defender) The official magazine of the Irish Defence Forces – www.dfmagazine.ie.