As published in An Cosantóir in March, 2012
By Sgt Wayne Fitzgerald / Photos by Cpl Noel Coss (retd)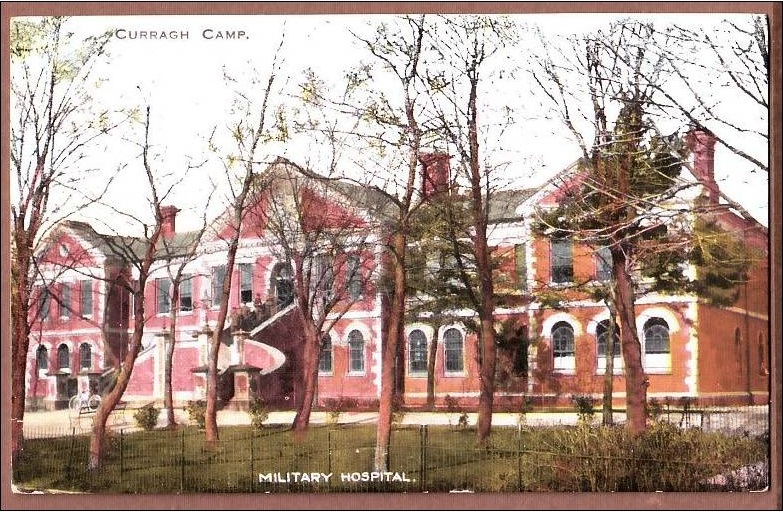 The Curragh Military Hospital has a long and varied history. Over many years its staff has treated British troops, World War Two internees, and IRA prisoners, as well as countless numbers of our own troops and their families since the Irish Free State Army took over the hospital from the withdrawing British Army in early September 1922.
One of its busiest periods was during the 1970s when many prominent Republican prisoners were treated there, including a number who had gone on hunger strike in Portlaoise Prison. Many of the current sisters of the Army Nursing Service (ANS) came to the hospital during the '70s, and they speak very admirably of this period in the hospital's history. Staff Sister Miriam Hyland told us that when she came in 1976 there were 34 sisters in the hospital providing full-time care 24/7, 365 days a year for soldiers, and from 1983/4 to their families as well.
The Curragh hospital was the first to be licensed to inoculate against yellow fever within the Defence Forces and over the last five decades the majority of our troops who have travelled overseas on UN peace-keeping missions have received their inoculations there.
In the current era, the hospital's main function is in the area of occupational healthcare, with the sisters specialising in vaccinations and operating the family clinic (the only one in service in the DF) and is centred on primary care. With only five sisters remaining the hospital provides out-patient and specialist clinics to soldiers, and GP care to their families. With the reduction in staff, the hospital now provides only a 9-5 military medical facility and the family clinic.
With an average service of 32 years and a combined service of 158 years, the remaining sisters have some great memories, and also some tragic ones, from over the years.
An interesting little fact we came across was a door on the now decommissioned chapel, which carried a sign saying 'The blessed sacrament is not revered here' and yet it still houses statues made by a Benedictine monk in the 1970s.
Whatever the future holds for the hospital, we hope the long-standing ghost story of the army nurse in her grey uniform and red cape doing her rounds in Ward 7 in the middle of the night doesn't put off any prospective tenant.
We would like to thank Lt Col C Browne (Rtd), Lt Col M Murphy (OC CMH) and the sisters for kindly speaking to us and allowing us to visit.
Read these stories and more in An Cosantóir (The Defender) The official magazine of the Irish Defence Forces – www.dfmagazine.ie