As previously published in An Cosantóir in March 2013 issue.
By Cpl Paul Millar – Photos by Sgt Wayne Fitzgerald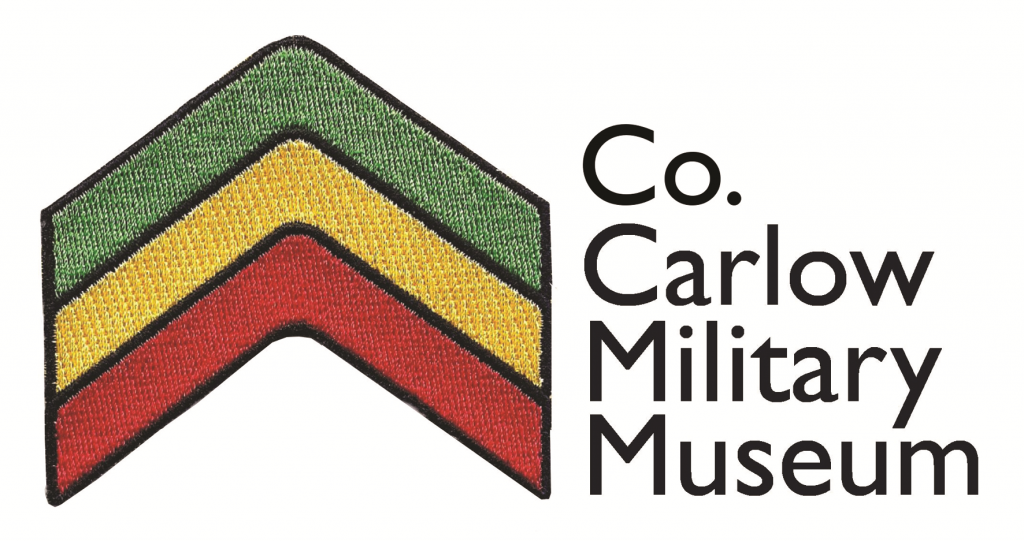 The Carlow Military Museum punches well above its weight and its story is as interesting as the stories of the 7,500 items it currently holds.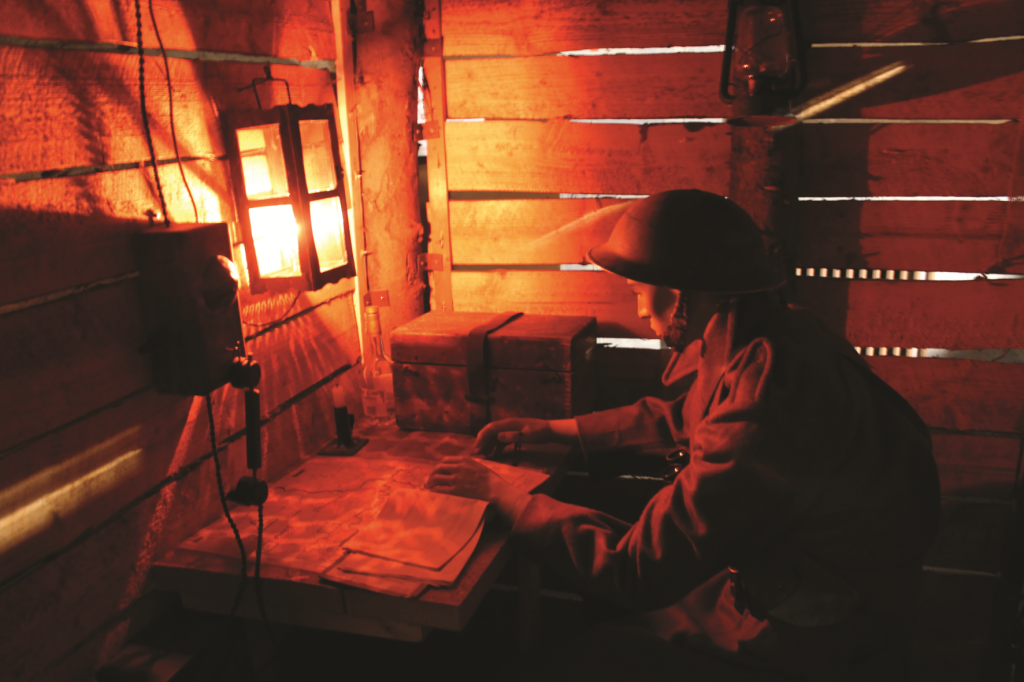 The museum began life in 1995 as a memorial to Chief Warrant Officer Donal Cunningham, a Carlow native who served with 10 Inf Bn before moving to America, who, after several tours abroad as a helicopter pilot, was killed in a training accident in Cyprus. To remember Donal, some of his former comrades in the Reserve put together a collection of his kit in their drill shed. As word grew, donations came in and it became apparent that a larger building was needed.
After a long search, the group was allocated St Dympna's Church, in Carlow Hospital grounds, by the Health Board. The church is ideal for the museum as it is an historic building in its own right: the stained glass window over the altar, worth over €1.2 million, has proven to be an attraction all of its own. The move to the church in 2001 was only the beginning of many years work and dedication on behalf of the volunteers.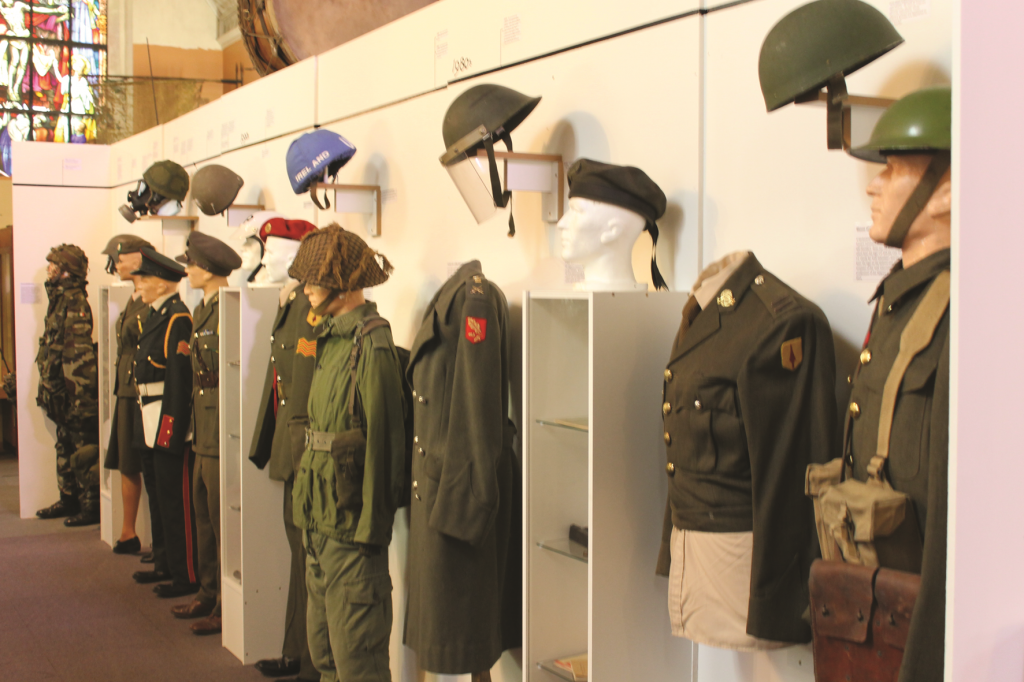 Today the military museum covers all aspects of Carlow's warrior history, from medieval times to the 21st century. Most displays are interactive. For example, the medieval exhibits give a real sense of the weight of chain mail armour and weapons, and an appreciation of the time it took to get suited up for battle. There's also a small area on the 1798 rebellion with a restored 'Brown Bess' musket holding centre stage.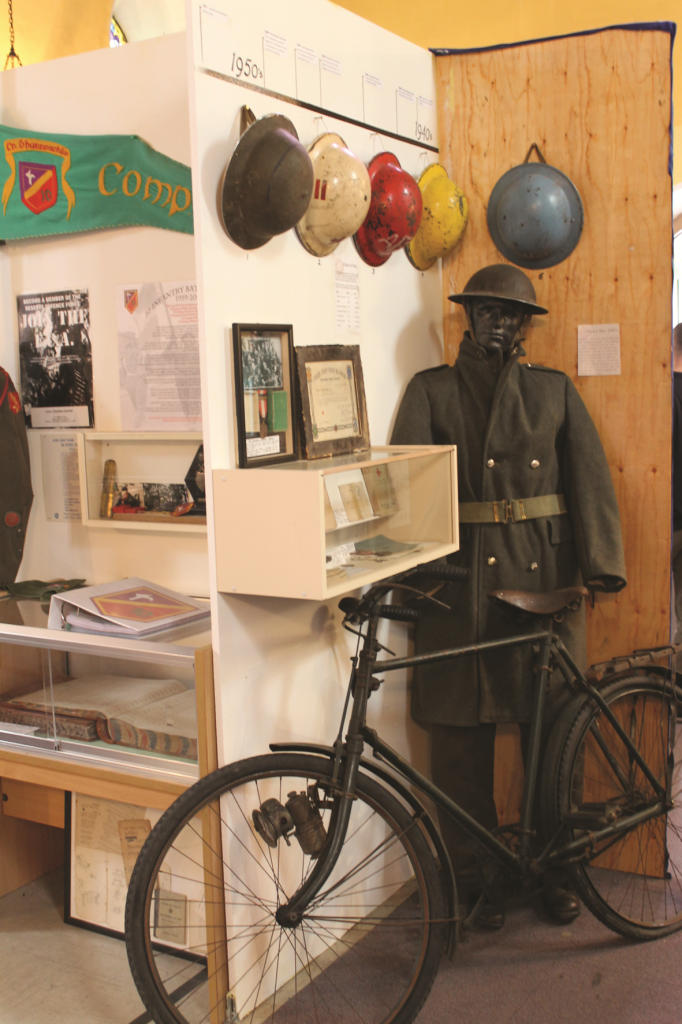 The most extensive exhibits in the museum cover the period from 1900 to 1950, with a selection of uniforms, ordnance, bayonets, kit, and an atmospheric reconstruction of a three-man observation trench overlooking no-man's land in Ypres.
All the exhibits have a Carlow connection and were donated by people who served in various armies, or by family members.
All donations are cared for by a dedicated team of volunteers and together they highlight the personal sacrifices made by the people and families of Carlow during various wars. The museum has just received a donation of Black-and-Tan medals and even during our visit donations of various medals were made.
Taking main stage in the medal collection is the Military Star awarded to Lt Kevin Gleeson, who lost his life in the Niemba Ambush, a significant event in Defence Forces' history. All services are represented, with an Air Corps presentation and a display for PO TJ Doyle, who died in service with LÉ Róisín.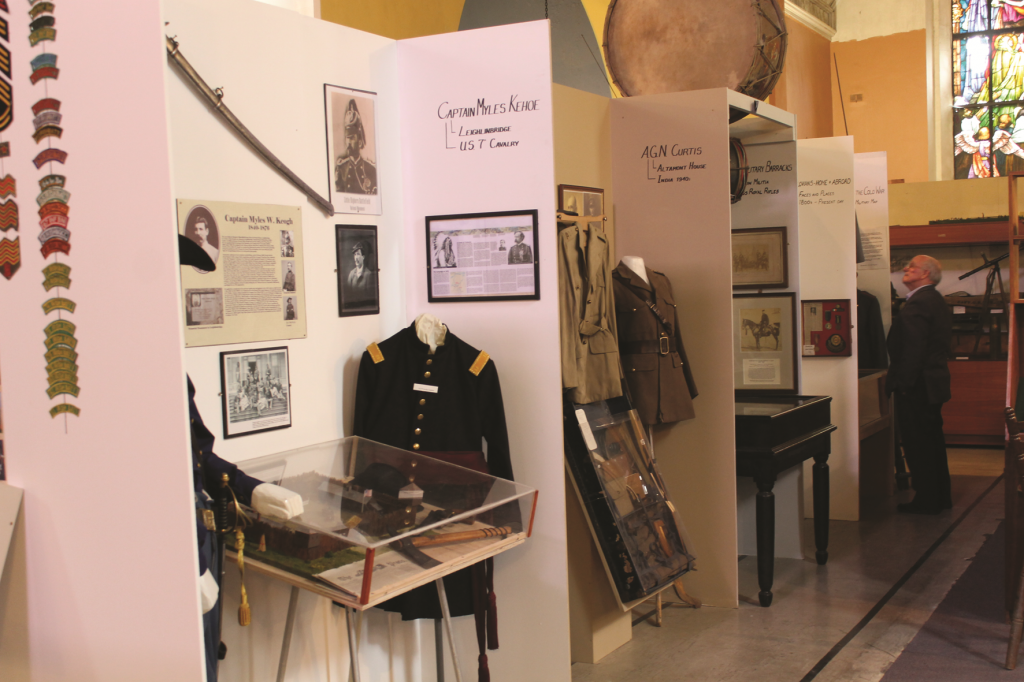 Members of 10 Inf Bn were key in advertising and collecting for the museum and the unit is now honoured with an area that celebrates its life and times.
Many older serving or retired members of the DF would remember the various uniforms, kit, bicycles and comms equipment on display. A lot of the ordnance and kit was sourced with the help of Comdt Gerry Shinnors (Retd) and is reason enough for a visit. There's even a collection of DF pottery complete with chamber pot!
The work of the museum is ongoing and the staff is doing a fantastic job cataloguing current stories from today's Carlow natives serving with a range of armies. This will become the history of the future. Whereas Carlow used to be a gateway to the Pale, now it's a gateway to the past. A visit here would be part of an ideal day out for people interested in the best of what a small volunteer museum can offer. For more information ring 087-6904242, or visit www.countycarlowmuseum.org, or checkout their Facebook page
Read these stories and more in An Cosantóir (The Defender), The official magazine of the Irish Defence Forces – www.dfmagazine.ie