As published in An Cosantóir in November 2011.
By Sgt Wayne Fitzgerald
Airman Michael Whelan MA, winner of the Paul Tissandier Diploma 2010 awarded by Federation Aeronautical Internationale and if that wasn't enough he came joint second in the Patrick Kavanagh International Poetry Award 2011 for a collection of unpublished work titled 'Against the Black Sky, We Listen: An Irish Peacekeepers Poems'.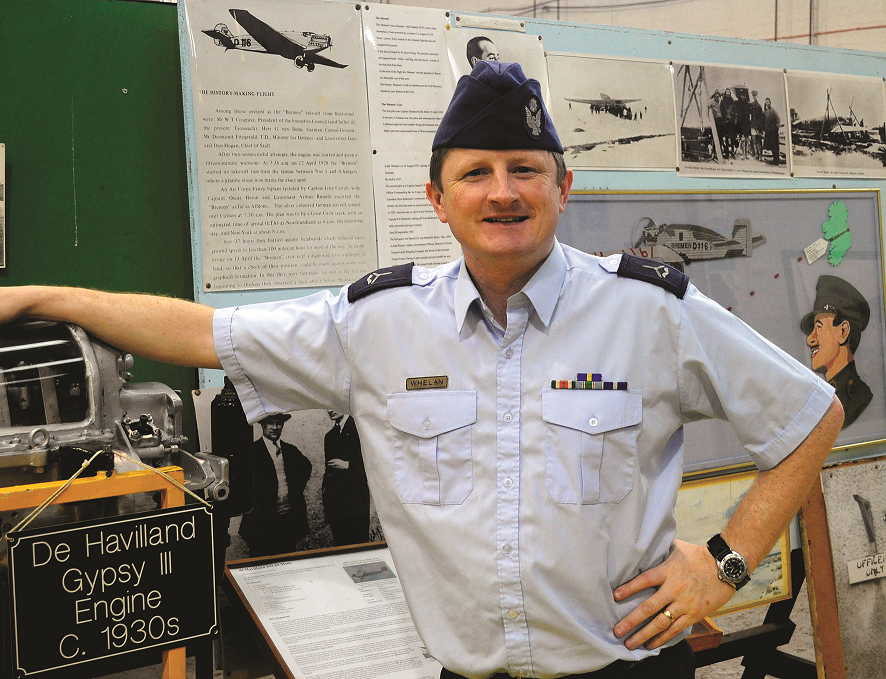 Michael joined the Defence Forces in Feb 1990 with the 36th Recruit Platoon, CTD E. He was then posted to the Admin Wing of the Air Corps in Baldonnel from 1990-94. In 1994 he was posted to Air Spt Signals and served as a Radio Operator in South Lebanon with the 75th Inf Bn, he stayed in Signals until 1997. He was successful in gaining an apprenticeship as an Air Craft Technician in Spray Painting/Panel Beating with the Air Corps College and Bolton Street from 1997-02. When he finished his trade he was posted to Engr Wing (now No 4 Spt Wing). In 2000/01 Michael served with the 3rd Tpt Coy KFOR as a Radio Operator, which was a busy time during the first free elections in Kosovo.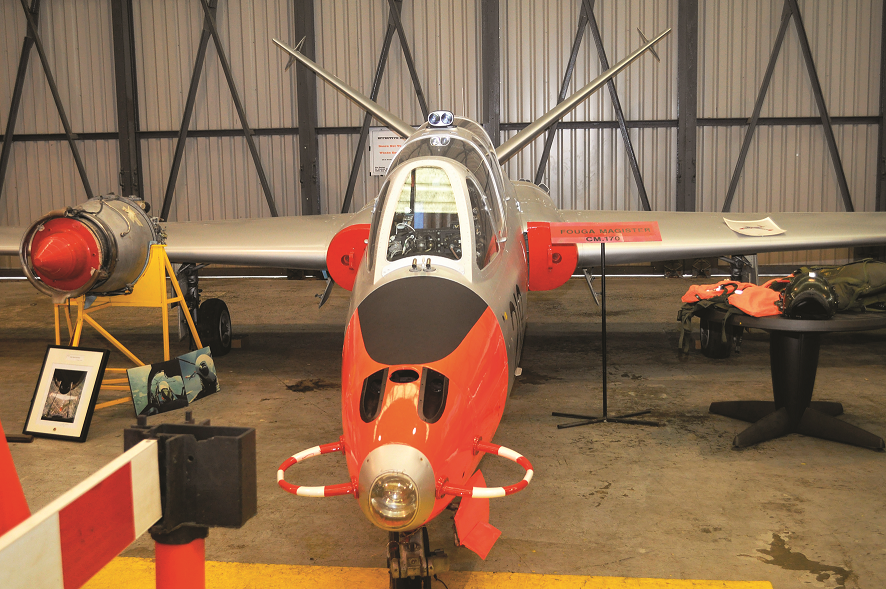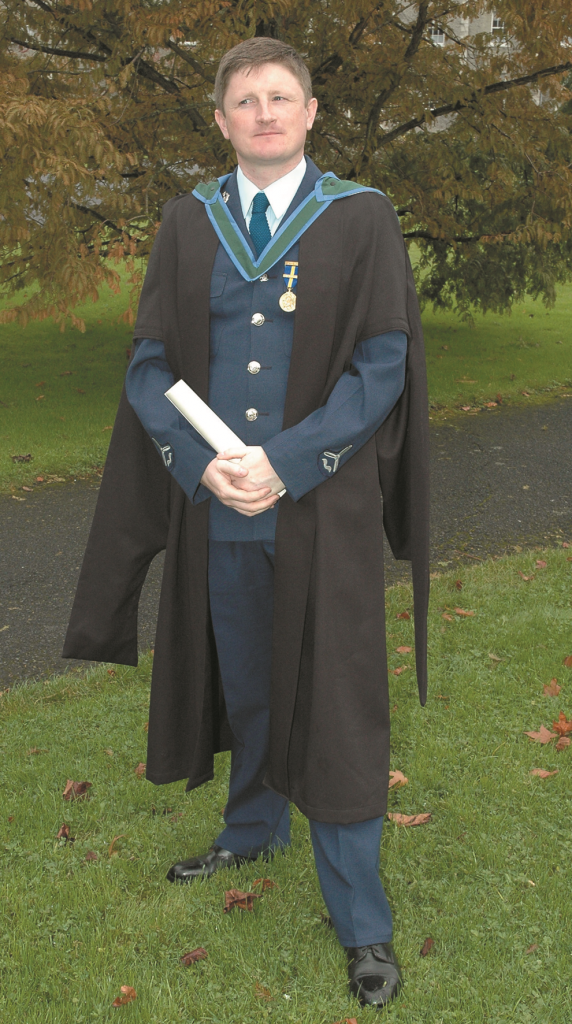 It was in 2001 that he indulged his interest in History and commenced a degree course in Local and Community Studies with NUI Maynooth. During his studies he asked the then CAS OPS – Col Paul Fry (now GOC AC) if he could start collecting pieces of Air Corps History. He began with a small pile of interesting artefacts in the corner of No 4 hanger and again Col Fry gave him permission to display the collection and it has grown to a now well respected and much visited collection of Air Corps aviation history.
In 2002 Michael received his Certificate in Local History, in 2003 he was awarded a Diploma in Local/Community Studies and in 2005 his BA in Local History.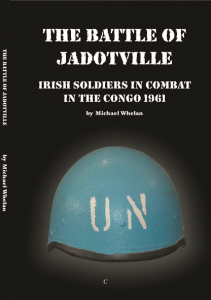 2006 saw him awarded an MA in Modern History and in the same year he wrote his first book 'The Battle of Jadotville: Irish Soldiers in Combat in the Congo 1961' published by South Dublin Libraries (SDL) and is a well sought after publication. During 2009 he self printed 'On Hurting Ground: Poetic Silhouettes on Soldiers, History, Love and Tragedy,' which is a collection of poems with all the proceeds split 50/50 between The Marie Keating Foundation and The Irish Heart Foundation. His latest offering titled 'Allegiances Compromised: Faith, Honour and Allegiance – Ex British Soldiers in the Irish Army 1913-1924' (2011) was also published by SDL.
Michael has had his work published in too many literary magazines to mention and is a constant contributor to An Cosantóir. He is a member of the Military History Society of Ireland and the Military Heritage of Ireland Trust. He was involved in the South Dublin Heritage Plan (June 2011). He was appointed by the Defence Forces Chief of Staff to the Editorial Committee for the 1916 Anniversary Commemorations in 2006. United Nations 50th Anniversary of Peacekeeping publications June 2008, he also edited the 32 and 33 Irish Battalion Congo Histories (unpublished).
IRISH WINNER OF THE PAUL TISSANDIER DIPLOMA 2010:
Airman Michael Whelan, nominated by the National Aero Club of Ireland (NACI) and Brig Gen Paul Fry, General Officer Commanding the Air Corps (GOC AC) was awarded the Paul Tissandier Diploma 2010 by Federation Aeronautic Internationale.
The Citation reads:
"Airman Michael Whelan, No 4 Spt Wing, Irish Air Corps through his curatorship of the Air Corps Military Aviation Museum, his contribution to the collation of Irish military history and his literary publications, has enhanced the standing of the Air Corps and the Defence Forces nationwide. The importance of his contribution to the preservation of aeronautical artefacts is deserving of great praise."
Visit Michael's personal blog for many of his stories and poetry: https://michaeljwhelan.wordpress.com/
Read these stories and more in An Cosantóir (The Defender) The official magazine of the Irish Defence Forces – www.dfmagazine.ie.